Information Part 1
Summer Undergraduate Research Fellowship (SURF)
The College of Pharmacy at UIC invites undergraduate students to apply for the Summer Undergraduate Research Fellowship (SURF) Program. The objective of this program is to introduce undergraduate students to biomedical research in order to heighten interest in science as a career and increase the number of young scientists entering the biomedical research disciplines.
The SURF program is located on UIC's West Campus, in the center of the Illinois Medical District–one of the largest concentrations of advanced health care facilities in the nation– and just minutes from downtown Chicago. Our location gives us convenient access to a diverse range of cutting-edge research, collaborators and patient populations.
The SURF Program is funded by an institutional award from the American Society for Pharmacology and Experimental Therapeutics (ASPET).
Program Dates
The SURF program runs for 10 weeks, starting on Wednesday, June 1, 2022 and ending on Tuesday, August 9, 2022.
SURF Program Description
ASPET-sponsored SURF program is for undergraduate students interested in biomedical research.  Students will work on independent research projects in the laboratories of their faculty mentors.  Before beginning work, students will attend relevant laboratory safety training.  In addition to individual mentoring, the program offers number of enrichment activities:  research seminars, advanced research instrumentation workshops, career day at a local pharmaceutical company, instructions on how to prepare a scientific presentation, practice talks and  a mini-symposium where all the participants present their research projects in front of the College audience.  SURF participants will receive compensation of $3,000 for the 10 week period. The SURF program will pay for travel to/from UIC at the beginning/end of the summer. Details will be discussed with fellows once they are accepted into the program.
The 2022 Application Cycle will open in Fall 2021 – Check back for details in October.
Quotes
Participating in research through the College of Pharmacy was an excellent method for exposing me to different research techniques and applications of organic chemistry. It was wonderful to learn first-hand about different chemical processes commonly employed in medicinal chemistry research, and I am excited to bring my newly acquired knowledge back to my home institution and help train other students I work with.
Quotes 2
I wish I would be working on the same project for the fall semester! I am planning on coming back to apply to graduate school. I had such a good experience here.
As of the end of the 2021 SURF program...
> 70 % of UIC SURF fellows who have graduated have gone onto either graduate or professional school

Applicants have come from 30 states and Puerto Rico

22 publications have been authored by former SURF fellows
News
Are you a former UIC SURF fellow with news to share?  Contact us and we'll highlight your accomplishments!
Former SURF Fellow Accepted into Grad Program for Fall 2021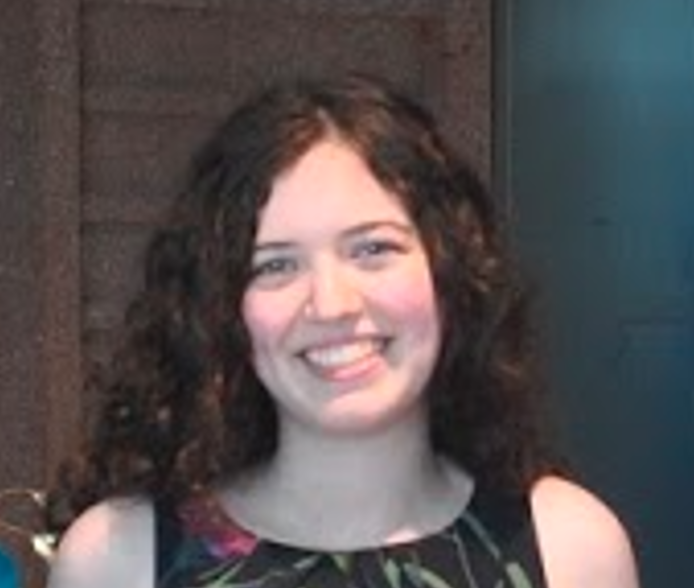 2019 Fellow Talia Cheifetz (Eustaquio lab) has been accepted into a graduate programs for the Fall of 2021. She will be entering the Mayo Clinic's PhD Program in Immunology after graduating from Binghamton University with a BS in Biological Sciences in May. Congratulations Talia on your accomplishments!
Former SURF Fellows Accepted into Grad Programs for Fall 2020

2017 Fellow Sarah Colon Plaza (left, Mankin/Vazquez-Laslop lab), 2018 Fellow Brenna Kirkpatrick (middle, Burdette lab), and 2019 Fellow Rocío Rivera Rodríguez (right, Burdette lab) have all been accepted into graduate programs for the Fall of 2020. Sarah will be entering the PharmD/PhD Concurrent Degree Program at the University of Colorado after graduating from the Universidad de Puerto Rico, Rio Piedras campus with a BS in Biochemistry in May. Brenna, who graduated last year with a BS in Biochemistry from the University of Kentucky and has been working as a Research Technician in the Burdette lab, will matriculate into UIC's Medical Scientist Training Program (MD/PhD).  Rocío will finish her Bachelor's degree in Chemistry at the Universidad de Puerto Rico, Rio Piedras campus this spring before heading back to UIC to join the Department of Pharmaceutical Sciences PhD program. Congratulations to our fellows on their accomplishments!
Former SURF Fellows Taking on New Opportunities

2016 Fellow and current P3 in the UIC College of Pharmacy PharmD program Alex Infante (left, Thomas lab) was accepted as an Interprofessional Approaches to Healthcare Disparities (IAHD) Scholar.  He is working with an interdisciplinary team hosted in the College of Medicine and completed a collaborative research project with the Lincoln Park Community Shelter to educate their staff on the application of Naloxone in cases of opioid overdoses. Alex presented a poster for that work at the Patient Centered Medicine-Service Learning Program (PCM-SLP)-IAHD Virtual Showcase on April 16, 2020 with the title "Impact of Naloxone Training on the Homeless Community".
2018 Fellow Kenneth Booker (middle, Moore lab) started his MS in Science Education and started a new position this year as a Quality Control Chemistry Analyst for CSL Behring.
2019 Fellow Monica Haughan (right, Johnson lab) is finishing her junior year at Purdue University. She will be interning at Eli Lilly in Indianapolis this summer as a part of their Molecular Innovation Hub.
Recent Papers and Presentations by Former SURF Fellows

2016 Fellow and current P3 in the UIC College of Pharmacy PharmD program Alex Infante (left, Thomas lab) has continued on in research during his PharmD studies in the Hughes lab. His work "Assessing Pharmacy Student-Driven Refill Capture and Adherence Improvement in a Health System Pharmacy Setting" was presented as a 1st author poster at the 2019 American Society of Health-System Pharmacists (ASHP) Midyear conference. In addition, Alex is 2nd author on another paper currently under revision.
2018 Fellow Brenna Kirkpatrick (middle, Burdette lab) and 2019 Fellow Rocío Rivera Rodríguez (right, Burdette lab) were co-authors on a paper recently published in the Journal Hormones and Cancer "Baicalein Is a Phytohormone that Signals Through the Progesterone and Glucocorticoid Receptors". Read their paper here.
Former SURF Fellows win at 2019 ABRCMS Meeting

Two former SURF fellows won 2019 ABRCMS Physiology and Pharmacology Presentation Awards. Congrats to Rocío Rivera Rodríguez and Joe Bernal for their award winning poster presentations!
Rocío (center left, with award, and far right, at poster) presented her work from the Burdette lab: "Baicalein: a pure compound from Scutellaria baicalensis with phytoprogestin and phytocorticoid activity".
Joe (center right, with award, and far left, at poster) presented his work from the Hanakahi lab:  "Effects of 4-hydroxy-nonenal on topoisomerase 1-containing yeast".